After a short bike ride starting from our campsite, you can enjoy the beautiful lake of Hourtin.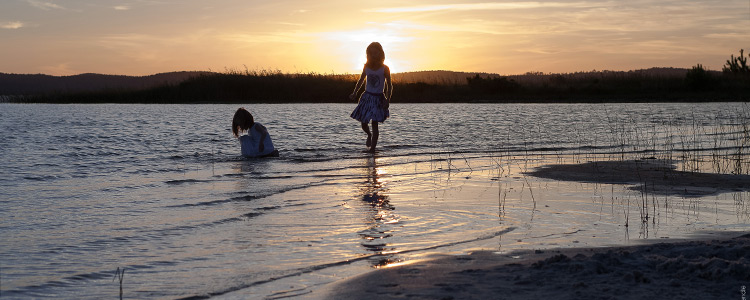 Photo de Isabelle Magendie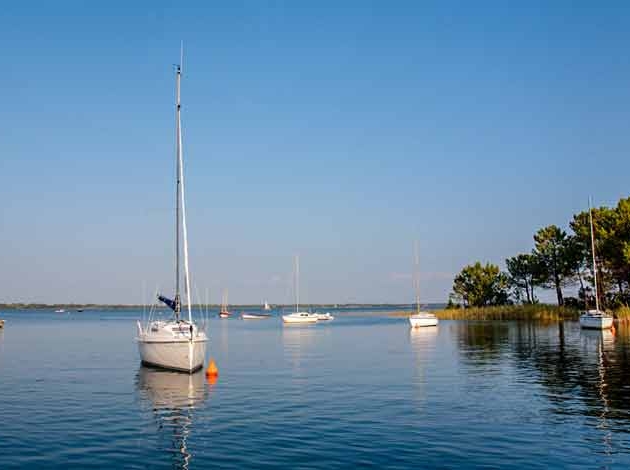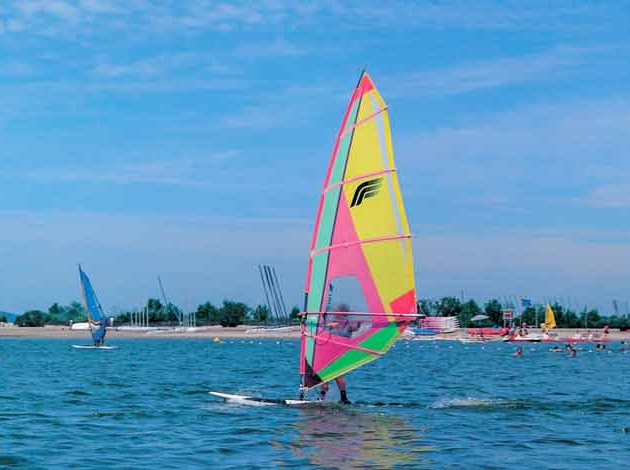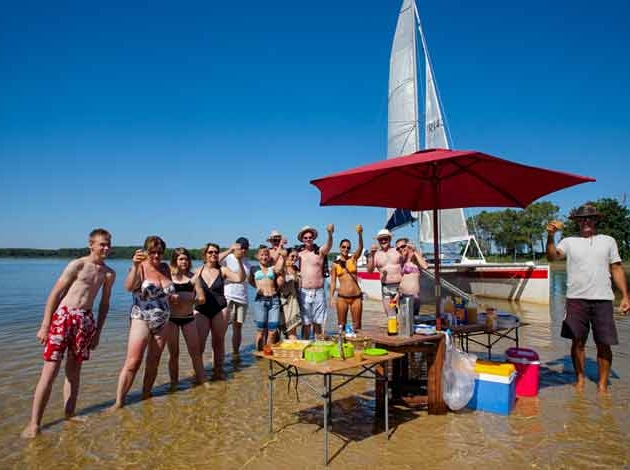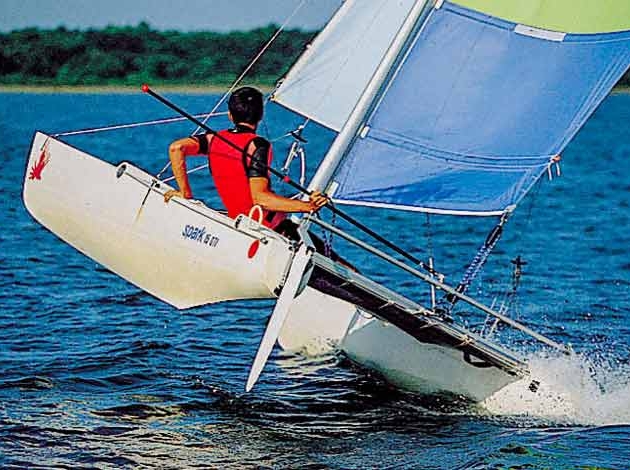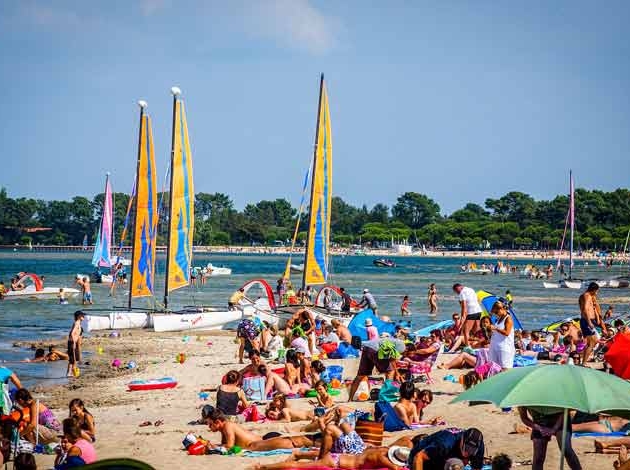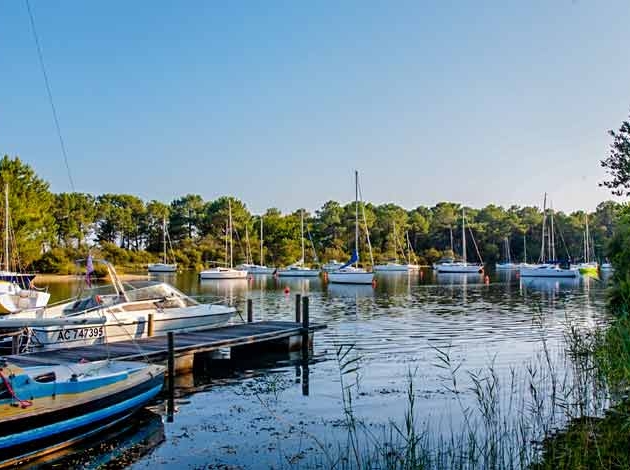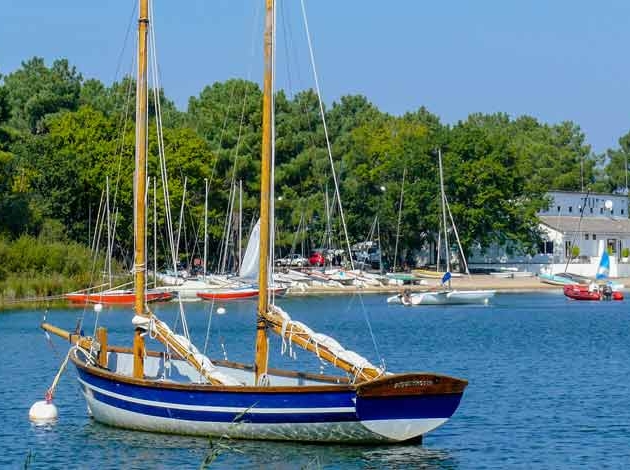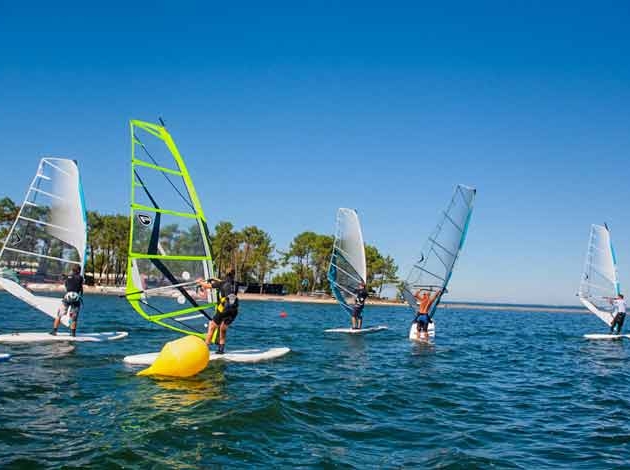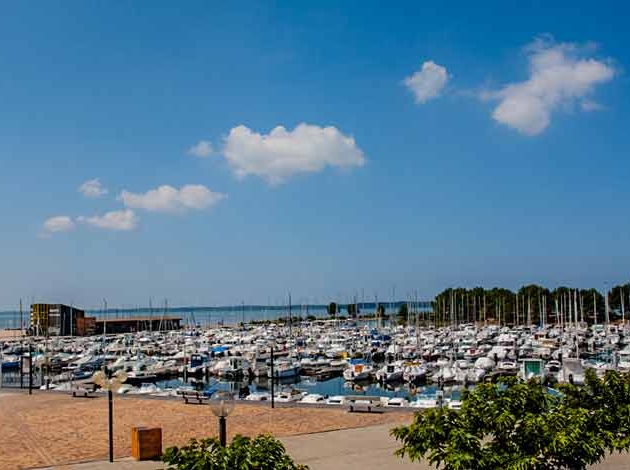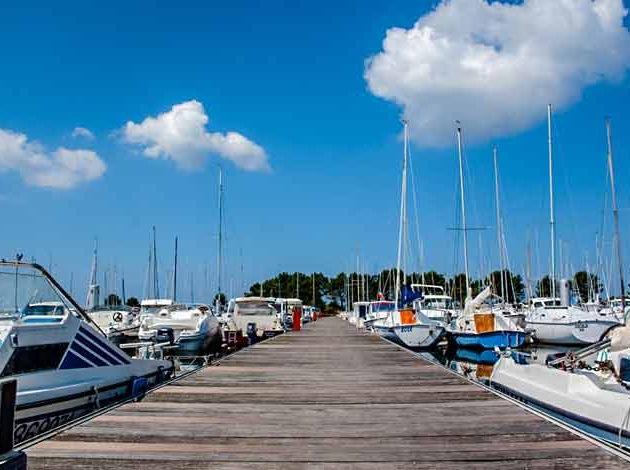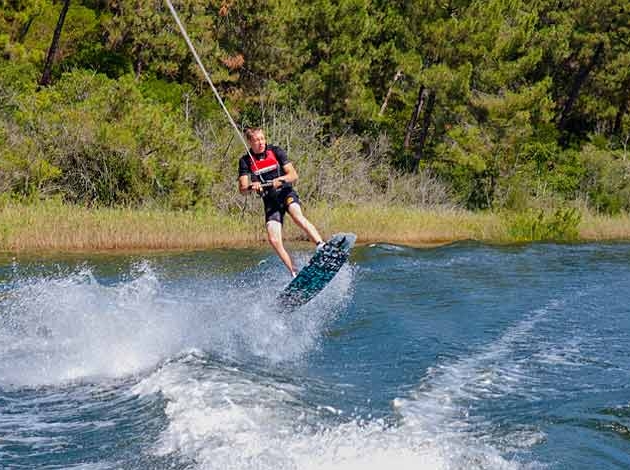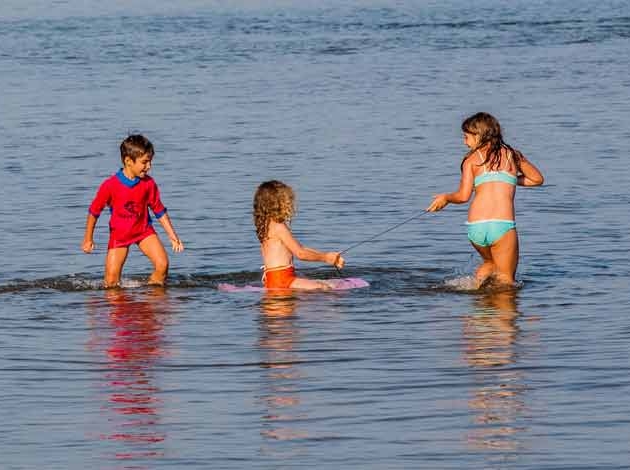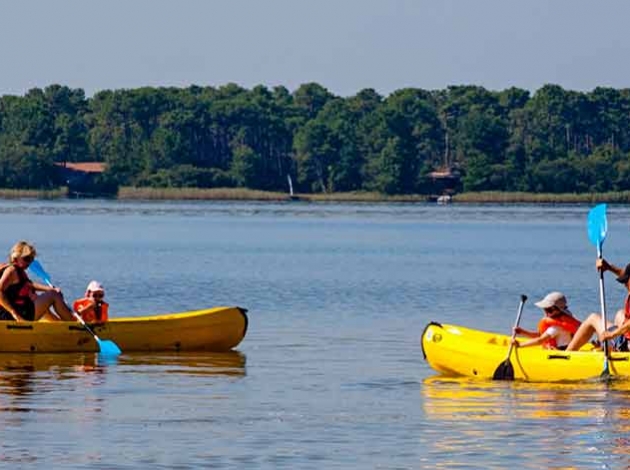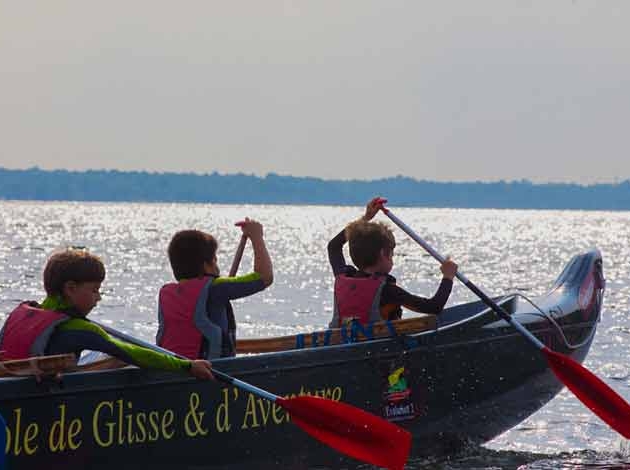 This lake, encompassing 5667 hectares (for a length of 18 kilometres), is the biggest natural freshwater lake in France.
Located in the heart of a natural and unspoiled environnement of outstanding beauty, this huge waterbody, surrounded by sand dunes, wild marshes and pine forests, is the perfect spot to enjoy the practice of nautical activities (sailing, canoeing, water-skiing, kite surfing…). In fact, it hosts several sailing competitions throughout the year.
The fine sand beaches, located on a gentle slope, will delight your children, who can enjoy the quiet and shallow water safely.
Dozens of kilometres of hiking paths and cycle paths allow you to discover the shores of the lake more intimately.
Very easily accessible from the campsite, the gently sloping sandy beaches will delight the little ones, who will enjoy the calm and shallow waters of the lake in complete safety. In summer, bathing is supervised at the beach of the port and the beach of Piqueyrot. For lovers of walks in the countryside, dozens of kilometers of hiking trails and nearly 120 km of bike paths allow a more intimate discovery of the shores of the lake. It is also possible to fish black bass, zander, pike or perch!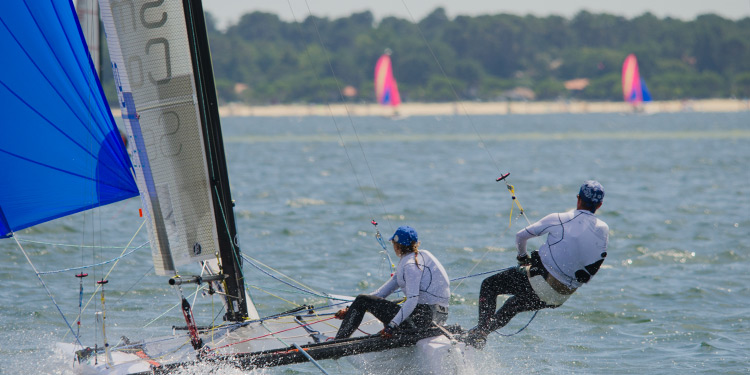 Photo de Mathieu Reveillas