Le Bon Coin Campsite in Hourtin is located halfway between Lacanau and Montalivet, between surfing and naturism, between boards and two wheeled vehicles.


Discover Lacanau
Lacanau is a commune in the south-west of France in the department of Gironde, in the region of New Aquitaine. Member of the community of communes Médoc Atlantique, it is bordered by the Atlantic Ocean to the east and is west of the Gironde. It is close to the towns of Hourtin to the north (23 km), Castelnau-de-Médoc to the northeast (23 km), Bordeaux to the south-west (42 km) and Lège-Cap-Ferret to the south (to 21 km).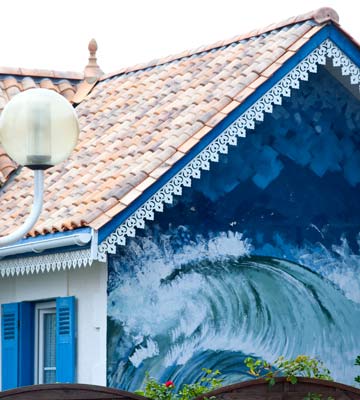 Leave the campsite in the morning and enjoy the very typical Montalivet market (which takes place every day during summer and which gathers more than 200 stalls). You can eat oysters on the go or spend your afternoon on the beach in Lacanau, a surfers' paradise : you can then admire them or try to imitate them !
In June, our campsite is a perfect departure point for you to discover the Montalivet Show-Bike : go up and down the Médoc roads, join this event, enjoy its liveliness, and then come back to our campsite for a peaceful and relaxing evening. You may also go to the bar and enjoy a drink or Karine's sundaes.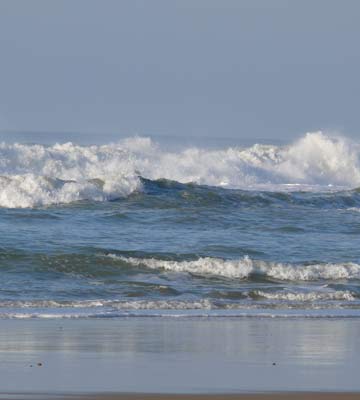 What to see and do in Lacanau?
Each year, the seaside resort of Lacanau organizes a major surf competition, Lacanau Pro. It is also conducive to various other water activities, to name only sailing, canoeing and kayaking. You will also have access to tennis clubs, golf clubs … Discover the typical architecture of seaside villas, such as Villa Plaisance, enjoy hiking around Lake Lacanau or walks to the pond of Cousseau.
The campsite Le Bon Coin near Lacanau
Located near Lacanau, the 3-star campsite in Gironde Le Bon Coin offers a water park, swimming pool, children's games, rentals and pitches to meet all needs. It offers a quiet setting for you to enjoy a relaxing holiday camping in Aquitaine. After your days that will surely be rich in discoveries and activities, think about having a drink or ice cream in his bar for a relaxing evening.
Discover the other cities near the Camsite