Find the best rental or camping site at Domaine Le Bon Coin and discover Carcans at any time of the day.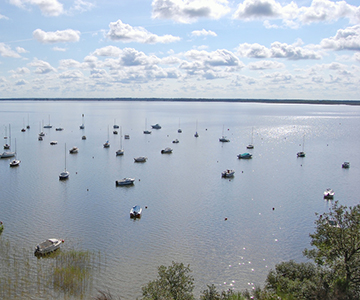 Discover Carcans
Located in the southwest of France, the commune of Carcans is located in the Gironde department, in the New Aquitaine region. It is a member of the Médoc Atlantique community of municipalities. Bordered by the Atlantic Ocean to the west, it borders the municipalities of Hourtin to the north, Listrac-Médoc to the east and Lacanau to the south. Carcans is a seaside resort located 50 km from Bordeaux, in the Landes du Médoc.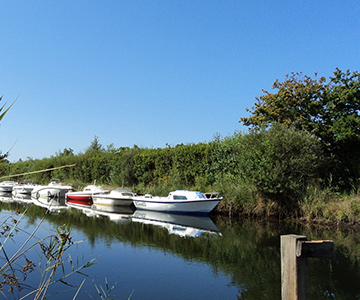 What to see and do in Carcans ?
You can discover the town of Carcans by bike, from the ocean beaches to the lake and even to the village. Cycling trails linking all the Carcans sites also await you in the pine forest. You can take advantage of this opportunity to discover the fauna and flora of the region. This forest is home to sedentary and migratory animals such as deer, foxes, roe deer, European hawks, kestrels and hoopoe. Carcans is also famous for its beaches and spots where you can surf, bodyboard or kitesurf. You can also water-ski, windsurf, catamaran, pedal boat and canoe on its freshwater lake.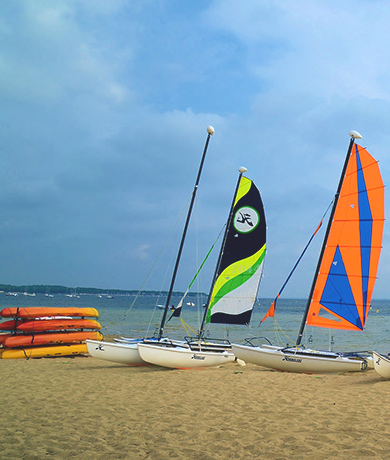 Campsite Le Bon Coin near Carcans
The seaside resort of Carcans-Maubuisson is the symbol of the tranquility of controlled spaces. The 3-star campsite in Hourtin Le Bon Coin joins this idea by inviting you to stay in a green, flowery and peaceful 2.5 ha park. This privileged setting between forest, lake and ocean is also a perfect place for various activities and sports, such as petanque, horse riding, badminton and table tennis. For your aquatic leisure activities, the campsite has an outdoor swimming pool. Whether you plan to stay for a weekend, a week or for a longer stay, the campsite offers pitches of more than 150 m² and mobile homes for up to 6 people.
Discover the other cities near the Camsite